Example of a table you are reproducing or adapting from a book
Table 4
Comparison of the Three Plans
(Heizer & Render, 2014, p.566).
Then in your reference list
Heizer, J., & Render, B. (2014). Operations management: Sustainability and supply chain management (11th ed.).
Pearson.
Example of a table you are reproducing or adapting from an article .
Table 3
Methodological Issues and Suggestions for Future IT Technology-based Research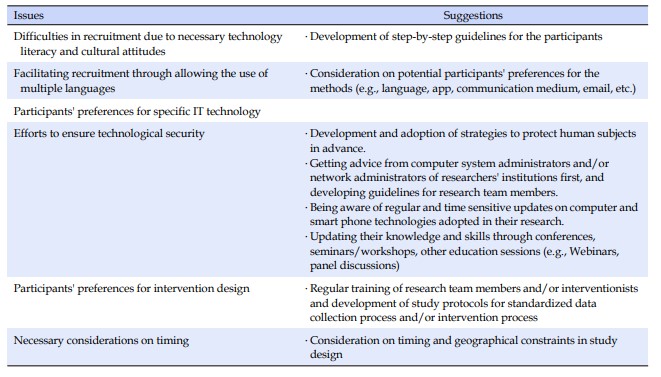 (Eun-Ok, & Wonshik, 2019, p. 394)
Then in your reference list
Eun-Ok, I., & Wonshik, C. (2019). Methodological issues in nursing research using IT technology: A discussion
paper. Journal of the Korean Academy of Community Health Nursing, 30(4), 391-399.
(APA manual, 2020, p. 197).